We provide fast and affordable rubbish removal in Sydney - get an instant quote by calling us now!
Best Rubbish Removal Service in Sydney
ur team of experts at Aussie Junk can swiftly and safely get rid of all rubbish and junk on the same day! We take pride in Sydney's most reliable rubbish removal service that always completes the job on time. Call us now, and we'll take all your rubbish without breaking the bank!
Throwing Out Unwanted Rubbish Has Never Been Easier
Same Day Rubbish Collection & Removal Sydney
Call The Sydney Rubbish Removal Specialists Today
Why Choose Us As Your Rubbish Partner
Aussie Junk believes that quick and fast rubbish removal in Sydney should be accessible and convenient for everyone. We provide same-day rubbish collection services, so you don't have to rely on local junk collection or skip bin hires.
Contact us and receive a free quote. From there, our local Sydney rubbish removalists will take care of the entire junk removal process, and you can stand by and watch your house or office tidy up in no time.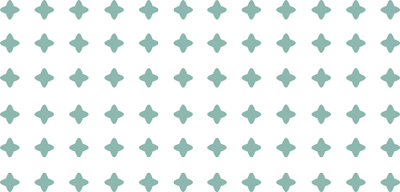 Quick Rubbish Removal Sydney, Monday~Sunday
No matter where you are in Sydney, we can provide fast, cost effective rubbish removal services. Our local Sydney rubbish removalists will be dispatched as soon as your booking is confirmed and will be ready to collect your junk before you know it.
Simply call us before 10am, confirm your location and what's required to be picked up and we'll confirm whether we have a local team nearby for rubbish collection. Our same-day rubbish removal is that easy!
"Call our friendly, reliable, rubbish collection team today and experience a new way to get rid of your trash!"
Eco-Friendly Rubbish Removal Sydney
Our team values rubbish and waste sustainability. We acknowledge our responsibility in keeping Sydney's lands and air clean. That's why all of your rubbish is recycled and kept away from landfills as much as possible.
We believe that nothing matters more than a clean, healthy, and waste-free home. With that, we make rubbish removal cheap and effortless so you can spend more time on things that matter the most.
Some items we regularly pick up and recycle include:

  Bedding and mattresses

  Furniture, lounges and sofas

  Green waste and garden waste

  Bottles, cans and glass

  Electronic junk (e-waste)
Fast Removal Removal in Sydney & Blue Mountains
Our rubbish removal Sydney team delivers affordable and fast same-day rubbish collection all over Sydney & the Blue Mountains. We service all suburbs within:
Contact our local junk removal team in your area, and we'll clear your property of unwanted junk on the same day.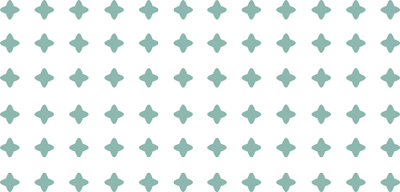 Cheapest Rubbish Removal Sydney
We primarily consider the following four factors when pricing a rubbish removal job.
All common household waste, such as old furniture, washing machine, fridges, mattresses, pianos and other goods, will be assessed per cubic meter.
Junk that requires special tools and safety equipment, such as chemicals and harmful liquids, will have higher costs, as our team will need to observe proper procedures to safely dispose of this type of waste.
The same may be done for slightly radioactive waste, medical waste, and asbestos since we'll need to deploy experienced rubbish removal experts to dispose of the junk.
Aside from the volume and rubbish type, we will also need to provide a costing according to the weight of waste materials. That's because it determines the equipment we'll use to transport and dispose of them.
Depending on the weight of the rubbish, we may need to deploy heavy equipment or rubbish removal trucks to observe a swift and efficient service. Don't worry, we do all the heavy lifting so that you don't have to!
Wherever you are in the Sydney metropolitan area, you can enjoy high-quality rubbish removal services without extra fees. We have local rubbish trucks across Sydney to maximise our reach and same-day rubbish removal capabilities.
A Reliable Rubbish Removal Sydney Service That Makes Your Junk Disappear.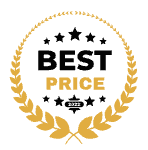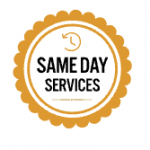 Get the best price rubbish collection service in Sydney. Rubbish collection and disposal can be a costly business. Luckily, we have been in the industry long enough to smoothen out the process, allowing us to pass on the best rates onto you, our customer. Say goodbye to high tipping fees and let us take care of your junk removal, all at a price that doesn't break the bank.
We work around the clock across all regions of Sydney to provide you with the fastest possible rubbish removal service in town. We are quick on our feet and lightning-fast with our hands, your junk will be gone before you know it. Call us before 10am on any business day and you can expect one of our trucks to arrive on the same day, ready to load your unwanted junk.
Frequently Asked Questions
General Rubbish Removal FAQs
Same Day Rubbish Removal FAQs
Residential Rubbish Removal FAQs
Office Rubbish Removal FAQs
Deceased Estate Clear Out FAQs
Rubbish Removal Resources
Trusted by thousands of local Sydney families and business and since 2007.
A very trustful and professional company that conduct the job with efficiency, quality and honesty. I recommend to everyone who wish to have a positive experience when removing rubbish in any occasion.