Get rid of your old furniture in Sydney without going to the dump!
Stop worrying about home renovations or decluttering, and get your old furniture disposed of in one day!
We offer on-time, affordable, and quality service that's always on time.
Whether you're renovating or just want to clear away clutter, we'll make junk disappear!
You know you need to get rid of your rubbish, but it's a hassle, right? Aussie Junk understands that you don't have the time to deal with this. That's why we offer a professional and reliable service at a competitive price.
Moving house is a tedious process as is decluttering old furniture. But not for you! We do all the hard work for you – packing, loading, unpacking, and disposing of your old furniture. It's as easy as that!
Here are some of the reasons why you should hire Aussie Junk for furniture removal in Sydney!
SAME DAY SERVICE / SAVE YOUR TIME & MONEY
Here are some of the reasons why you should hire Aussie Junk for furniture removal in Sydney!
On-time & ready
We have advanced equipment so all you have to do is point what you want us to take away! It's as easy as that!
We do all the hard work
We'll come to your home, office, or business and handle everything from loading to dumping. We are always on time and dispose of your old furniture responsibly.
High-quality Service
Don't pay too much for furniture rubbish removal services. We offer the fairest prices in town while maintaining high standards of professionalism. Our services are always on time and we'll go the extra mile to make sure your home and office are always clean.
No heavy lifting
We have advanced equipment so all you have to do is point what you want us to take away! It's as easy as that!
Affordable and Reliable
One call is all it takes: we'll come to your house and take care of everything for a competitive price. And we don't break your budget — we offer great deals on large jobs!
No Expensive, Time-Consuming Renovations Needed
Don't want to renovate and redecorate the whole house just to fit in a few pieces of furniture? No problem! With us, you can get rid of them without any hassle.
Emergency Rubbish Removal
Need some quick help with junk?
Call us no matter what time of day, we're ready for your emergency rubbish removal needs. We'll come to you right away with our fleet of trucks to take away all that debris in no time.
Types of Furniture We Remove in Sydney
We have an affordable pricing plan for any service you require. Not to mention our first-rate furniture removal and rubbish removal services which are efficient and completed on time. Simply put, we are the perfect team of junk removalists for you!
We offer a wide range of services, from furniture removal to rubbish removal, all at affordable prices. Here are some of the most common types of furniture and household junk we take:
Not only do we handle all furniture removal and disposal, but we also handle all related household items. The items listed above are just a few examples of the various types of furniture that we remove and discard. The Best Emergency Furniture Removal Service in Sydney
We're always available to help with any emergency furniture removal in Sydney 24/7. You can trust Aussie Junk for all your junk removal needs. Guaranteed!
You don't have to worry about the stress of decluttering your home or office because we make it simple and affordable. We provide quality service at a reasonable price, so you can get a cheap, fast, and dependable junk removal service without breaking the bank.
Whether it's an emergency with your rubbish or an emergency with your furniture, we're here to help. We have a dedicated team of experts who will respond as soon as possible and remove the problem as soon as it arises.
Can I recycle or donate my unwanted furniture in Sydney?
The most efficient methods of furniture removal are to donate, recycle, and/or repurpose. You can easily take it to one of the many recycling centres that are available. However, each of these methods has advantages and disadvantages.
Given the size and weight, the furniture must be broken down into smaller pieces before it can be carried, transported, and recycled. Aside from that, there's a fee for recycling your couch at a recycling centre.
There's no need to worry about your old furniture and household junk. Our team of professionals is always on time and provides a fast, reliable and professional service for any emergency situation you're in. You won't be disappointed with our efficiency or prices!
Call us Today for Reliable Furniture Removal in Sydney!
You can count on us to remove and dispose of your unwanted furniture or household items! We arrive on time and do an excellent job of clearing out old junk from your home and office. Our experts will work hard to meet your needs and get the job done quickly.
Need more information about the process? Check out our website for more information. Or, call us today!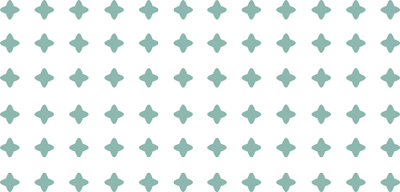 Our Competitive Cost of Office Rubbish Removal Service in Sydney
The cost of office rubbish removal services may vary depending on factors such as the size and weight of the junk. If you want to ensure that you are given the correct project cost, our staff is available to answer your questions.
We can provide free office rubbish removal quotes with no obligation. We will come to your business and provide you with a written quote that is tailored to your specific needs. We're committed to working with you to find the best solutions for your office waste removal needs.
We can give you a quick quote for office rubbish removal today. Simply fill in the form to request a quote with absolutely no obligation.
Trusted by over 10,000 local families and business and since 2007.
A very trustful and professional company that conduct the job with efficiency, quality and honesty. I recommend to everyone who wish to have a positive experience when removing rubbish in any occasion.