Spa & Bathtub Removal Sydney
Get rid of your unwanted spa or bathtub without going to the dump!
Do you need fast and reliable spa & bathtub  removal service in Sydney? You've come to the right place!
We offer on-time, affordable, and quality service that's always on time.
Taking a dip in your spa and bathtub is an excellent way to soothe your body after a day's grind. But taking apart and removing an old or damaged hot tub can be more than stressful. Aside from that, hauling the broken pieces and fitting them in a skip bin can be almost impossible.
Hence, if you have an old spa and bathtub beyond repair or simply unwanted, there's no reason to keep it lying around. The sharp broken edges and its sheer size consume a significant amount of space, making it unsafe for your family members and for your property.
For your safety and convenience, our professional removalists will help you with your spa and bathtub removal. You don't have to wrap your head around the pickup and disposal since we'll do everything for you.
Our professional team are equipped with the tools and skills to take out bathtubs of any size. Aside from that, we are available at your most convenient hours so we won't get in the way of your busy lifestyle and bonding hours.
SAME DAY SERVICE / SAVE YOUR TIME & MONEY
Here are some of the reasons why you should hire Aussie Junk for your upcoming spa or bathtub removal in Sydney
On-time & ready
We have advanced equipment so all you have to do is point what you want us to take away! It's as easy as that!
We do all the hard work
We'll come to your home, office, or business and handle everything from loading to dumping. We are always on time and dispose of your old furniture responsibly.
High-quality Service
Don't pay too much for furniture rubbish removal services. We offer the fairest prices in town while maintaining high standards of professionalism. Our services are always on time and we'll go the extra mile to make sure your home and office are always clean.
No heavy lifting
We have advanced equipment so all you have to do is point what you want us to take away! It's as easy as that!
Affordable and Reliable
One call is all it takes: we'll come to your house and take care of everything for a competitive price. And we don't break your budget — we offer great deals on large jobs!
No Expensive, Time-Consuming Renovations Needed
Don't want to renovate and redecorate the whole house just to fit in a few pieces of furniture? No problem! With us, you can get rid of them without any hassle.
Emergency Rubbish Removal
Need some quick help with junk?
Call us no matter what time of day, we're ready for your emergency rubbish removal needs. We'll come to you right away with our fleet of trucks to take away all that debris in no time.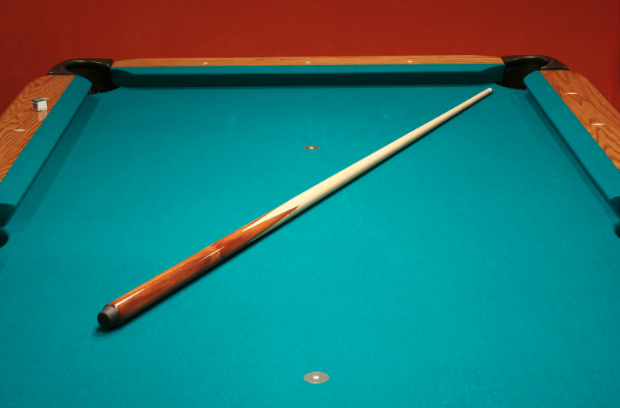 Types of Pool Tables We Take Sydney
Aussie Junk removes all kinds of spas and bathtubs. These can typically include:
Drop-in tubs
Hot tubs
Walk-in tubs
Freestanding bathtubs
Alcove spa & bathtubs
Jacuzzi bathtubs
We understand that spas and bathtubs' sheer weight and bulkiness can make them hard to move and discard. We is equipped with protective gear, proper tools, and adequate training.
Our team removes big and small pieces of spas and bathtubs using the safest and most efficient methods.
Trusted by over 10,000 local families and business and since 2007.
A very trustful and professional company that conduct the job with efficiency, quality and honesty. I recommend to everyone who wish to have a positive experience when removing rubbish in any occasion.