Pool Table Removal Sydney
Get rid of your unwanted pool table in Sydney without going to the dump!
Do you need fast and reliable pool table removal service in Sydney? You've come to the right place!
We offer on-time, affordable, and quality service that's always on time.
Are you planning to get rid of your pool table in Sydney but don't know where to find a professional removal service? No worries, as Aussie Junk can offer you a helping hand for your pool table removal.
Our company has been in the rubbish removal industry for over a decade. We are aware that pool tables require the strength of two or more people when hauling.
These types of tables are extremely heavy and difficult to handle on your own. Generally, pool tables measure between seven to nine feet and are made of wood frames with a slate playing surface.
It's absolutely a headache to deal with pool table removal without the proper means to perform the job. But worry no more as you've got Aussie Junk to cover you during such times.
We take unwanted pool tables without delays. Our expert team works professionally to address your needs as quickly as possible.
You can rely on our well-trained removalists in Sydney around the clock!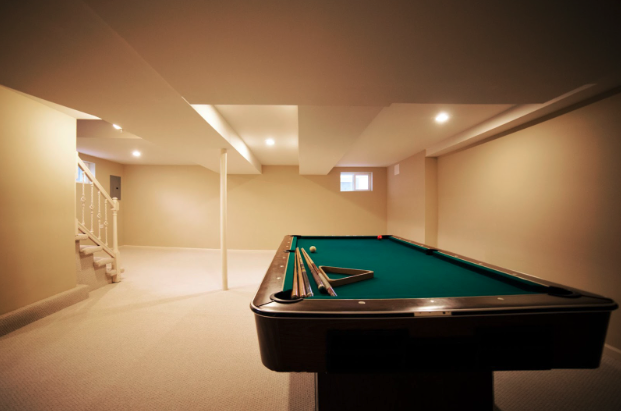 SAME DAY SERVICE / SAVE YOUR TIME & MONEY
Here are some of the reasons why you should hire Aussie Junk for pool table removal in Sydney!
On-time & ready
We have advanced equipment so all you have to do is point what you want us to take away! It's as easy as that!
We do all the hard work
We'll come to your home, office, or business and handle everything from loading to dumping. We are always on time and dispose of your old furniture responsibly.
High-quality Service
Don't pay too much for furniture rubbish removal services. We offer the fairest prices in town while maintaining high standards of professionalism. Our services are always on time and we'll go the extra mile to make sure your home and office are always clean.
No heavy lifting
We have advanced equipment so all you have to do is point what you want us to take away! It's as easy as that!
Affordable and Reliable
One call is all it takes: we'll come to your house and take care of everything for a competitive price. And we don't break your budget — we offer great deals on large jobs!
No Expensive, Time-Consuming Renovations Needed
Don't want to renovate and redecorate the whole house just to fit in a few pieces of furniture? No problem! With us, you can get rid of them without any hassle.
Emergency Rubbish Removal
Need some quick help with junk?
Call us no matter what time of day, we're ready for your emergency rubbish removal needs. We'll come to you right away with our fleet of trucks to take away all that debris in no time.
Same-Day Pool Table Removal Sydney
We at Aussie Junk have gathered highly-capable and certified individuals to perform a pool table removal service. Our team has experienced various situations of rubbish removal, from the most trivial to the most extensive ones.
With our same-day pool table removal, you won't have to wait long hours to get your unwanted pool table removed. Calling us today means that you can also have our team at your location within the day.
As we perform our service, we ensure to take extra precautions for your safety. We deal with the job without damaging any nearby object, person, or structure.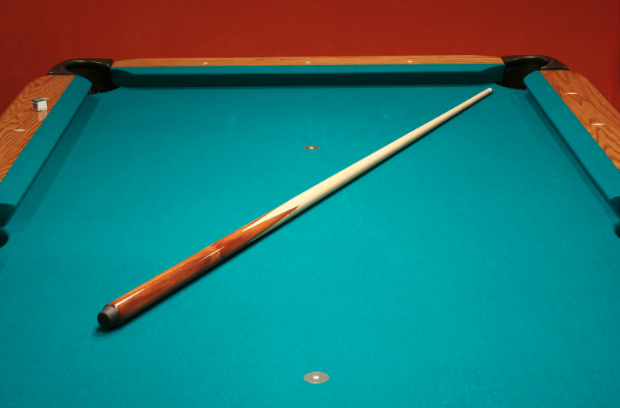 Types of Pool Tables We Take Sydney
Most often, pool table removal requires a full day to get done. From dismantling cushion rails to cleaning slate joints, it's a job with a series of exhausting tasks.
While it's a lengthy process, you need not worry when you have Aussie Junk in Sydney for a professional pool table removal. We guarantee to complete the work promptly and safely.
Our reliable removalists can discard all types of pool tables, including:
Outdoor pool table

Slate pool table

Snooker table
We are always up for any pool table removal requests in Sydney. Our lines are open 24/7, so you can contact us immediately for service.
Our company has all the right tools and a fleet of trucks for pool table removal. We take the proper measures when dealing with various rubbish removal jobs.
Trust that our rubbish removalists are highly capable of dismantling, cleaning, hauling, and disposing of pool tables. We are exceptionally trained for such jobs, making us the best company you can partner with for pool table removal in Sydney.
Leave the exhausting tasks to us and experience top-tier pool table removal service at your comfort and convenience.
Benefits of our Hard Rubbish Removal
We have crafted our pool table removal service to meet the requirements of every client. Our proven track record in the rubbish collection and disposal industry shows how efficient and safe we deliver service.
Our remarkable experience in dealing with rubbish helped us broaden the scope of our professional services. We ensure to render professional pool table removal with several benefits, which include:
Safety and Efficiency

Expert Rubbish Removalists at Your Service

Long Years of Experience in Pool Tables Removal

Prompt and Personalised Pool Table Collection and Disposal

Lowest Pool Table Clean-Up Rates

Exclusive Discounts for Returning Clients

Same-Day Pool Table Removal Service

Free Quotes with No Hidden Charges
We abide by the environmental regulations set by the authorities for Proper Waste Disposal. Our company has a vast network of recycling and disposal facilities that manages all rubbish we've collected.
With us, you can ensure that your unwanted pool tables are handled and discarded in the right ways. 
We are among the most trusted rubbish cleanup companies you can ever work with in Sydney.
Trusted by over 10,000 local families and business and since 2007.
A very trustful and professional company that conduct the job with efficiency, quality and honesty. I recommend to everyone who wish to have a positive experience when removing rubbish in any occasion.