Hard Rubbish Removal Sydney
Get rid of your hard rubbish in Sydney without going to the dump!
Do you need fast and reliable hard rubbish removal in Sydney? You've come to the right place!
We offer on-time, affordable, and quality service that's always on time.
Removing hard rubbish is a demanding task. Your local council conducts a collection service for such types of waste materials twice to four times each year. However, you will need an immediate solution once they pile up enormously on your property.
Besides, relying on council pickups means you have to deal with sorting, lifting, and hauling your junk towards the curbside the night before the collection schedule.
If you've missed out on your council's hard rubbish pickup time or lack time to deal with such materials, we have an excellent solution for you.
Our expert team at Aussie Junk collects, cleans, recycles, and disposes of various types of hard rubbish on any property. We can declutter your place and restore its safe and fresh vibe.
With our hard rubbish removal service in Sydney, you can eliminate your unwanted possessions without breaking a sweat. Trust that we are the best for your hard rubbish collection and disposal. We can help you all the way!
SAME DAY SERVICE / SAVE YOUR TIME & MONEY
Here are some of the reasons why you should hire Aussie Junk for hard rubbish removal in Sydney!
On-time & ready
We have advanced equipment so all you have to do is point what you want us to take away! It's as easy as that!
We do all the hard work
We'll come to your home, office, or business and handle everything from loading to dumping. We are always on time and dispose of your old furniture responsibly.
High-quality Service
Don't pay too much for furniture rubbish removal services. We offer the fairest prices in town while maintaining high standards of professionalism. Our services are always on time and we'll go the extra mile to make sure your home and office are always clean.
No heavy lifting
We have advanced equipment so all you have to do is point what you want us to take away! It's as easy as that!
Affordable and Reliable
One call is all it takes: we'll come to your house and take care of everything for a competitive price. And we don't break your budget — we offer great deals on large jobs!
No Expensive, Time-Consuming Renovations Needed
Don't want to renovate and redecorate the whole house just to fit in a few pieces of furniture? No problem! With us, you can get rid of them without any hassle.
Emergency Rubbish Removal
Need some quick help with junk?
Call us no matter what time of day, we're ready for your emergency rubbish removal needs. We'll come to you right away with our fleet of trucks to take away all that debris in no time.
Same-Day Hard Rubbish Removal Sydney
Aussie Junk ensures the quickest and most efficient hard rubbish removal. Our well-trained removalists work day and night to address varying requests from numerous clients.
We understand your urgent need for hard rubbish removal in Sydney. And so, our team renders services using up-to-date techniques and tools.
You can get a same-day hard rubbish removal service from us at your comfort and convenience. We won't keep you waiting for long hours or days.
Our professional team can come to your location ready to take on the challenge of hard rubbish removal.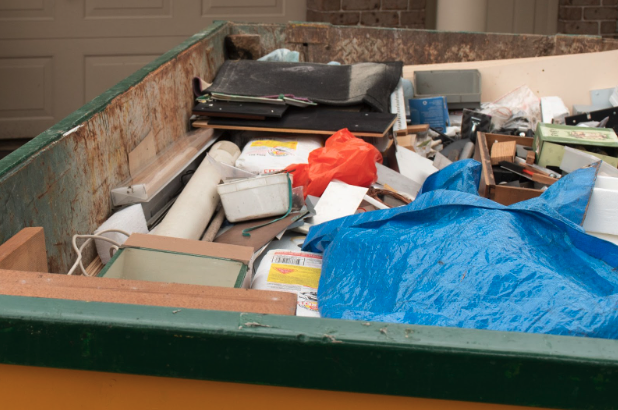 Types of Hard Rubbish We Take Sydney
Hard rubbish comes in many forms. But no matter what kind of junk you want to discard, we can deal with it for you without delays.
Here are some types of hard rubbish we take from various clients in Sydney:
Metals

Timber

Steel

Appliances

Hard Furniture

Dining Tables

And more!
If you have rubbish materials that are difficult to dispose of, don't hesitate to make a call to Aussie Junk. Let us know about your concerns and have our professional team working on your site.
Benefits of our Hard Rubbish Removal
Hiring Aussie Junk for hard rubbish removal in Sydney is your best decision. It is because our company offers several benefits with our professional service.
We are a team working for over a decade with noteworthy experience in sorting, cleaning, recycling and disposing of hard rubbish. Our removalists ensure the safe and quick removal of unwanted waste materials to make you feel at ease.
Here are a few of the remarkable benefits you can get from our hard rubbish removal in Sydney:
Highly-trained Team working on-site

On-time Response to Emergency Hard Rubbish Removal

Efficient and Safe Hard Rubbish Recycling and Disposal

Free and No-obligation Quote

Reasonable Service Rates with No Hidden Charges

Discounts for Returning Clients
You can depend on Aussie Junk to lift and remove your hard materials. We don't want you to deal with all the exhausting work of hard rubbish cleanup and disposal.
Our long years of remarkable experience made us one of the most efficient and trusted companies for any rubbish removal service. Whether it's hard rubbish or other types of waste, Aussie Junk is your best choice for the cleanup service.
Safety is our priority. And so, we deal with every hard rubbish removal job professionally. We guarantee that our service gives your comfort and safety without compromising its quality.
Experience all the benefits of our hard rubbish removal in Sydney today!
Trusted by over 10,000 local families and business and since 2007.
A very trustful and professional company that conduct the job with efficiency, quality and honesty. I recommend to everyone who wish to have a positive experience when removing rubbish in any occasion.