Get rid of large amounts of cardboard in Sydney without going to the dump!
Do you need fast and reliable cardboard removal service in Sydney? You've come to the right place!
We offer on-time, affordable, and quality service that's always on time.
Too many boxes from parcels you ordered online? Or just moved into a new home with piles of boxes lying all over the place? Dealing with cardboard can be irritating, especially when it's no longer reusable. 
Cardboards are almost everywhere. It's on our breakfast tables, offices, schools, and supermarkets. We use so much cardboard for everything that it contributes a large portion of our waste stream. According to statistics, Australia uses 3.5 million tonnes of cardboard each year. 
Fortunately, handling that is made easier by Aussie Junk. We ensure appropriate and sustainable cardboard removal and disposal. Rather than trying to dispose of them yourself or wait for the council's local collections, why not rely on us and ease your worries.
SAME DAY SERVICE / SAVE YOUR TIME & MONEY
Here are some of the reasons why you should hire Aussie Junk for cardboard removal service in Sydney!
On-time & ready
We have advanced equipment so all you have to do is point what you want us to take away! It's as easy as that!
We do all the hard work
We'll come to your home, office, or business and handle everything from loading to dumping. We are always on time and dispose of your old furniture responsibly.
High-quality Service
Don't pay too much for furniture rubbish removal services. We offer the fairest prices in town while maintaining high standards of professionalism. Our services are always on time and we'll go the extra mile to make sure your home and office are always clean.
No heavy lifting
We have advanced equipment so all you have to do is point what you want us to take away! It's as easy as that!
Affordable and Reliable
One call is all it takes: we'll come to your house and take care of everything for a competitive price. And we don't break your budget — we offer great deals on large jobs!
No Expensive, Time-Consuming Renovations Needed
Don't want to renovate and redecorate the whole house just to fit in a few pieces of furniture? No problem! With us, you can get rid of them without any hassle.
Emergency Rubbish Removal
Need some quick help with junk?
Call us no matter what time of day, we're ready for your emergency rubbish removal needs. We'll come to you right away with our fleet of trucks to take away all that debris in no time.
Same-Day Cardboard Removal Sydney
It doesn't matter what you need to be removed or when you want cardboards to be removed. We make cardboard removal and disposal as easy and stress-free as possible.
Want it gone within the day? We'll make it happen. All you have to do is call us for same-day cardboard removal and disposal, and we'll do the rest for you!
Our same-day cardboard removal and disposal services are lightning-fast and responsive. Call us on the day, let us know the best time to arrive, and confirm your location. We'll be right at your doorstep and do the labour promptly!
We'll arrive in an hour after your booking is confirmed. Simply show us the cardboard you want to get rid of, and our team will do all the lifting, loading, and disposal.
Lastly, we'll collect and manually load the cardboard onto our trucks. Your cardboard troubles will be gone in just a blink of an eye. Aussie Junk is the best choice for same-day services to deliver fast and efficient service while observing safe and eco-friendly ways.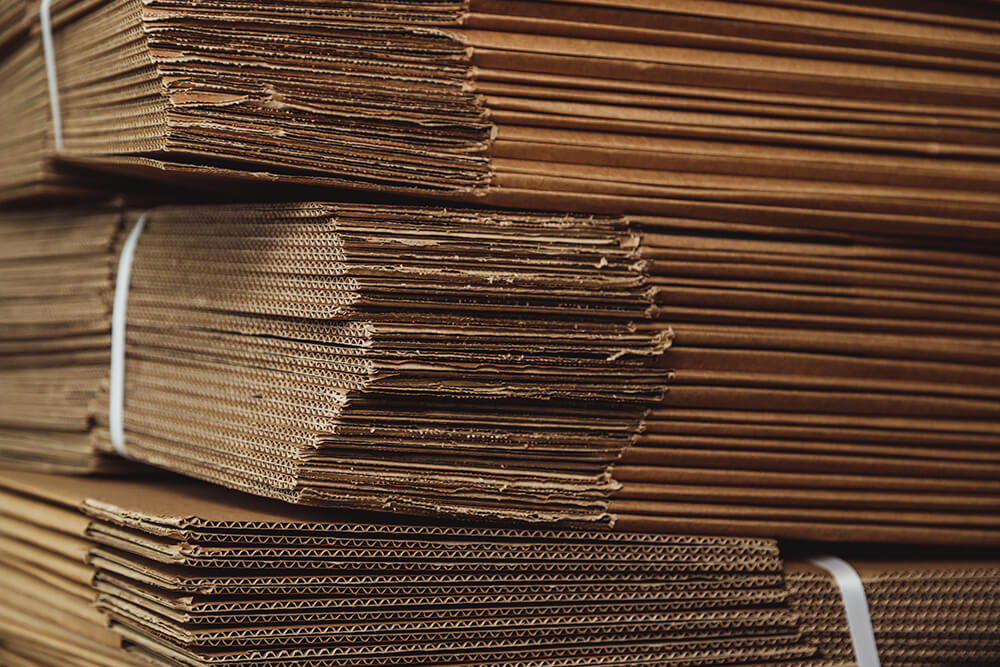 Types of Cardboard We Take Sydney
1. Corrugated Cardboard
This kind of cardboard is what we typically see as packaging for parcels from our online shopping or for our bulk groceries. We think we need to keep these boxes if we need them for future purposes. But, most of the time, excess cardboard occupies valuable space without actual use. If you ever decide to get rid of these, you can count on us. We'll pave the way for recycling and donations. 
2. Paperboard Cardboard
Cardboards are also used as notepad covers, cereal and shoe boxes, and other varieties of consumer goods. They're also used to make tubes for paper towels, wrapping paper, and toilet paper rolls. They can be useful at some point, but when they begin to pile up – they can be annoying. 
You don't have to deal with it on your own. Call us for help, and we'll remove and dispose of them for you. 
3. Chromo board, cupboard, drawing board and other types
We remove just about any kind of cardboard that bothers you. Give us a call, and we'll remove cardboard wastes of different sizes and shapes.
How Much Does It Cost To Remove Cardboard
We believe rubbish removal services should be one of the most affordable. This is why we provide the lowest prices for our clients. Although we base our prices on your location and the volume your cardboard waste occupies in our truck, our prices are still affordable on all fronts.
A Cardboard removal service would cost starting from $90 per cubic metric. 
You can also call us for a cardboard removal service, and we'll provide you with a free estimate. Once you are satisfied with our given rates, we'll get to work immediately.
Trusted by over 10,000 local families and business and since 2007.
A very trustful and professional company that conduct the job with efficiency, quality and honesty. I recommend to everyone who wish to have a positive experience when removing rubbish in any occasion.