Get rid of car parts or scraps in Sydney without going to the dump!
Do you need fast and reliable car parts removal service in Sydney? You've come to the right place!
We offer on-time, affordable, and quality service that's always on time.
With the hectic demands of our daily work and activities, transportation is an essential resource to accomplish things faster and easier. Cars are your buddy in avoiding the worst of Sydney's expanding peak-hour traffic. However, these vehicles are not going to last forever.
Like any rubbish, dealing with old vehicles and non-reusable car parts can be annoying. They occupy valuable space in our garage and pose significant risks to everyone if not taken care of properly. It is also difficult to load and unload massive heaps of car parts at the junkyard on your own. 
Such risks shouldn't be a problem when you know who to call!
Let Aussie Junkhandle this tedious job. We have a team of professionals that can remove all sorts of car parts from residential and commercial properties in a safe and eco-friendly manner serving you 24/7. We will handle your problems with car parts as soon as possible and streamline our rubbish removal process accordingly.
SAME DAY SERVICE / SAVE YOUR TIME & MONEY
Here are some of the reasons why you should hire Aussie Junk for car parts removal in Sydney!
On-time & ready
We have advanced equipment so all you have to do is point what you want us to take away! It's as easy as that!
We do all the hard work
We'll come to your home, office, or business and handle everything from loading to dumping. We are always on time and dispose of your old furniture responsibly.
High-quality Service
Don't pay too much for furniture rubbish removal services. We offer the fairest prices in town while maintaining high standards of professionalism. Our services are always on time and we'll go the extra mile to make sure your home and office are always clean.
No heavy lifting
We have advanced equipment so all you have to do is point what you want us to take away! It's as easy as that!
Affordable and Reliable
One call is all it takes: we'll come to your house and take care of everything for a competitive price. And we don't break your budget — we offer great deals on large jobs!
No Expensive, Time-Consuming Renovations Needed
Don't want to renovate and redecorate the whole house just to fit in a few pieces of furniture? No problem! With us, you can get rid of them without any hassle.
Emergency Rubbish Removal
Need some quick help with junk?
Call us no matter what time of day, we're ready for your emergency rubbish removal needs. We'll come to you right away with our fleet of trucks to take away all that debris in no time.
Same-Day Car Parts Removal Sydney
Get rid of your old, unwanted car in a day! You can call Aussie Junk for same-day junk removal service. We are equipped with professional removalists and a network of dependable car parts recycling facilities that will help finish the job done fast. 
All you have to do is call and tell us your desired day. We'll let you know the earliest time for pick up, and our team will be dispatched promptly once your appointment is confirmed. We'll call you thirty minutes before your scheduled time to confirm once again and arrive right in front of your doorstep before you know it. You can expect fast and reliable car parts removal service from us. 
In just a snap, you can move around your garage freely again or even park your new car and maneuver it along your driveway without a hassle. That fast? Well, that's Aussie Junk for you!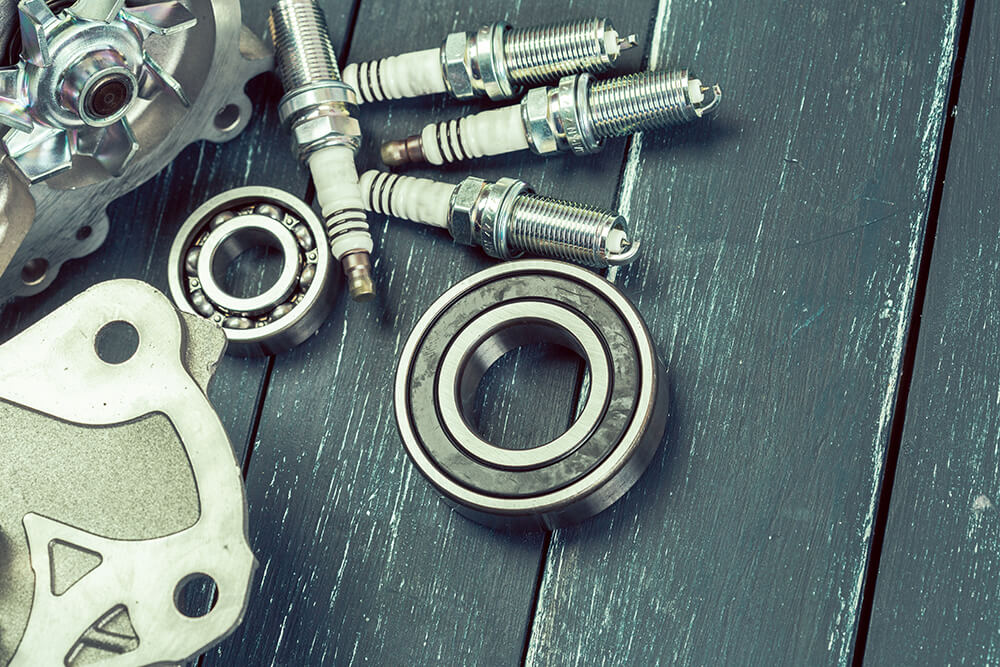 Types of Car Parts We Take Sydney
Here is a list of car parts we remove, collect, and recycle, including but not limited to:
Automobile parts (catalytic converters, engines, stereo, exhaust systems, airbags, bumper/fender, car seats, air conditioning/cooling systems, chassis, etc.)
Car Battery
Rims and Tyres
Car doors, windows, mirrors, wipers, etc.
Car fluids (motor oil, oil filters, engine oil, window washer fluid, brake fluid, etc.)
How Much Does It Cost To Remove Car Parts
At Aussie Junk, we offer a dependable and cost-effective car parts removal service. We are part of a vast network of car disposal and recycling companies that will help us offer the lowest car parts clean-up rates. 
We straightforwardly calculate your rubbish removal costs. It is determined by the type and size of the load. We also include time and labour costs for more complex and heavy removals. Our car parts removal service would initially cost $90 per cubic metre.
Unsure of how much your car parts removal service would cost? You can simply call us, and we will give you detailed estimates. Once we agree on the cost, we will do the rest.
Trusted by over 10,000 local families and business and since 2007.
A very trustful and professional company that conduct the job with efficiency, quality and honesty. I recommend to everyone who wish to have a positive experience when removing rubbish in any occasion.